Welcome!
My name's Ashley Dumaine and this is my (re-re-done) personal website! Be sure to check out my blog page which I'm making an effort to keep populated with interesting / fun projects I've worked on. Stay tuned.
About Me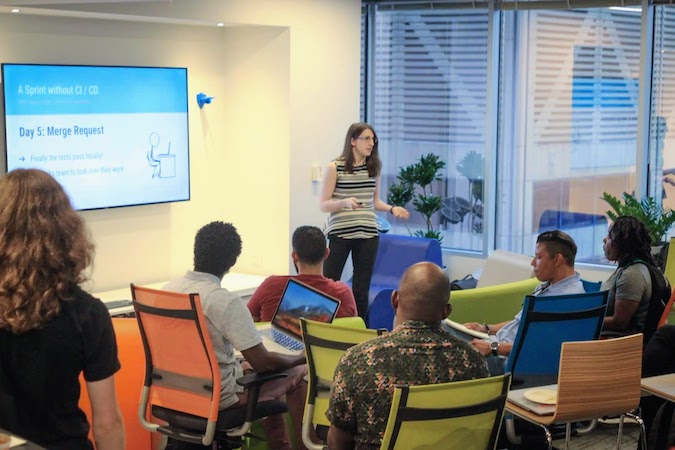 If someone had told me years ago that I would be on the cover of a magazine, create a mind-controlled quadcopter, help develop a native iOS app for a company, and land an internship at a tech giant all before my senior year of college, I most likely would not have believed them.
Despite having no programming experience prior to college, I managed to stand out as an honors student in UConn's Computer Science and Engineering program. I enjoyed inspiring students of all ages such as at UConn's Open House events and the annual Connecticut Invention Conventions.
Upon graduation, I went on to develop tools and workflows to ease the hassle of building, testing, and shipping code at Connecticut's first ever unicorn. After a couple years, I joined my friends and partner at the world's largest CDN on the platform engineering team to develop global orchestration, deployment, and monitoring solutions for our company's next generation private cloud.